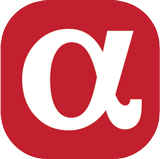 Travel Insurance
Ural Airlines, together with its partner, AlfaStrakhovanie, offers to purchase a combined passenger insurance policy. Get insurance and don't worry about unforeseen situations during the flight. Let your trip be remembered only by pleasant moments!

Aeroexpress
Whether you are going on a trip, returning home or planning to stroll around Moscow, the path to the airport is also part of the journey. Aeroexpress is the fastest and most convenient way to get from the city center to the airport and back. You can order a ticket already at the time of booking a ticket for flights of Ural Airlines

Moneywall
With the help of Moneywall you can get a ticket now, and pay for it later. The purchase will take several minutes - without paper documents and calls from operators.